70+

Mobile Dev

50+

Web Dev

40+

Api Dev
200+ Customers
Satisfied Customers
No hidden libraries or license. The code is error-free, well written, and well commented.
Development Process
It takes us 6 weeks maximum to deliver your product
Week 1
Relieve customer pain
Develop hypotheses
Week 2
Test with customers
Week 4
Our API
Deliver low-friction, state-of-the-art facial recognition and OCR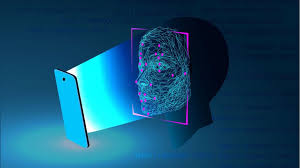 Recognize faces according to diverse attributes. No machine learning expertise is required
Frequently Asked Questions
You can browse the topics below to find what you are looking for.
You will receive all the folders of the source code, the database config and rules along with with any specific documentations and setups. Moreover, if you got stuck during your testing or development stage, please don't hesitate to contact us. We will assign a developer for you to help out.
We offer a lifetime support on all your purchased products. Feel free to contact us through the chat widget in the bottom right corner, or drop us a message through the contact form under 'SUPPORT' page.
You get the complete source code, detailed documentation and support.
We would never want you to be unsatisfied! That's guaranteed. However, if you were unhappy with the product you purchased, contact us in the first 30 days after placing your order and we will give you a full-refund.
Yes we could. Dedicated developer would be as little as $15 - $20 per hour. Minimum hours: 6 hour, Maximum 500 hours.
If you are not a developer, you do not have to hire a developer if you can't afford. We will help you publish and customize your purchased products for FREE. However, if you have additional functionalities you want to add that might take too much effort from our end, we may charge you a little to nothing to complete and meet your requirements.